Commercial Roofing Services | Indianola & Des Moines IA
GET HELP FROM A COMMERCIAL ROOFING CONTRACTOR IN INDIANOLA NEAR DES MOINES, IA FOR JOBS THROUGHOUT CENTRAL AND SOUTHERN IOWA
When it comes to performance, not all roofing systems are equal. Every minute of productivity matters for your business, so you can't afford downtime due to problems with your roof. If you want a roof you can rely on to protect your store or office from the elements, call Haus Roofing and Construction Services.
Our commercial roofing contractor can upgrade your roof with a direct to metal roofing system. DTM coating can be applied to metal or rubber roofs, adding an extra layer of protection that will give you peace of mind. Your roof can also last longer, saving you money on repairs and replacements down the road.
Set up commercial roof waterproofing services in Indianola or Des Moines, IA, and throughout Central and Southern Iowa by calling today for a free estimate.
HOW DTM ROOFING CAN HELP
Commercial roofs are designed to be durable, but they can still end up damaged and develop leaks. Our commercial roofing contractor can apply a DTM coating to all kinds of roofs to cover and seal problem areas. You'll appreciate that your DTM coating will… 
Restore the visual appeal of your roof
Help protect your roof from corrosion
Prevent leaks by waterproofing your roof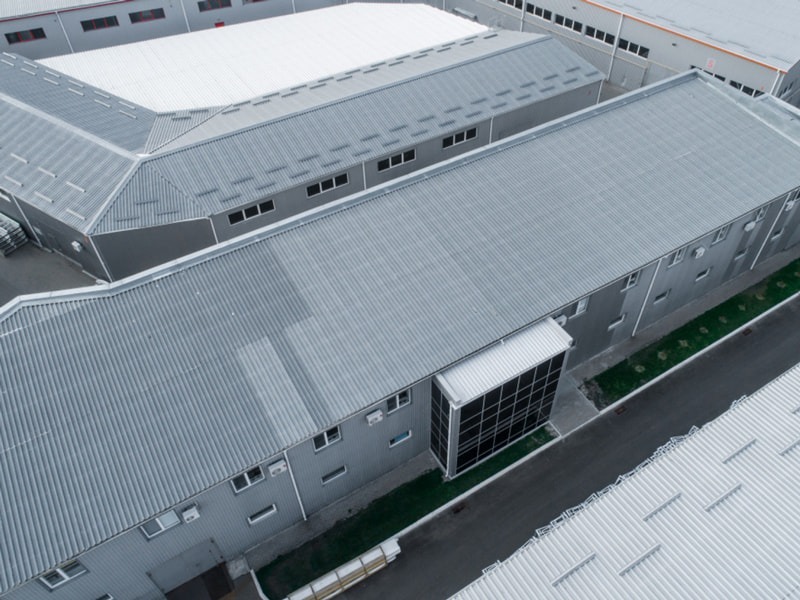 FIND OUT MORE ABOUT COMMERCIAL ROOF WATERPROOFING BY CALLING YOUR FRIENDLY NEIGHBORS AT HAUS ROOFING AND CONSTRUCTION SERVICES AT 515-961-7180